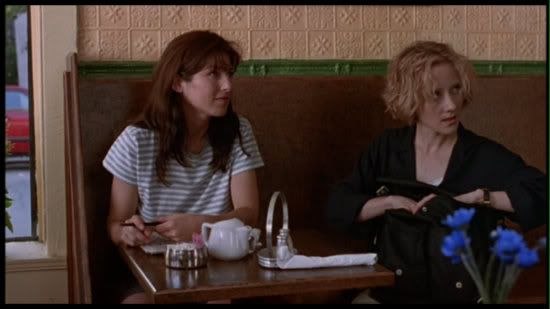 (Nicole Holofcener / 1996)
Walking and Talking plays like a tight dress rehearsal for Holofcener's later, greater works (Friends with Money, Please Give) which deal more candidly with the uncomfortable and embarrassing realities of class distinction, which is almost entirely absent here. Yet the film is still a sobering navigation of unwanted self-realizations.
Here we get a typical falling apart / reconciliation that makes for a solid, smart romantic dramedy (the cliche-sounding genre that Holofcener excels in), which is filled with bizarre, one-off moments and unsettling erotic interludes that complicate her worlds (making them distinct from the anonymous indie films that share her aesthetic). Also Keener and Holofcener are a vastly underrated actor-director pairing.