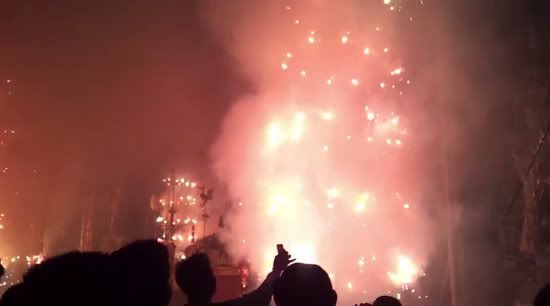 (Apichatpong Weeresethakul / 2012)
Can it be said that every film is concerned with desire or memory or both? Ashes presents a lens on existence that blurs the distinction between desire and memory as well as the very human process of capturing / constructing both through mechanical processes. The film itself is a rendering of subjective experience; of lived realities that collide or run concurrent with a never ending process of remembrance. Family photos, posters of the disappeared, the act of screening and making images, recording cellphone video to signify a moment. All this and the lives that exist in and around them.
* Currently Ashes can be viewed on Mubi for free.